Read more: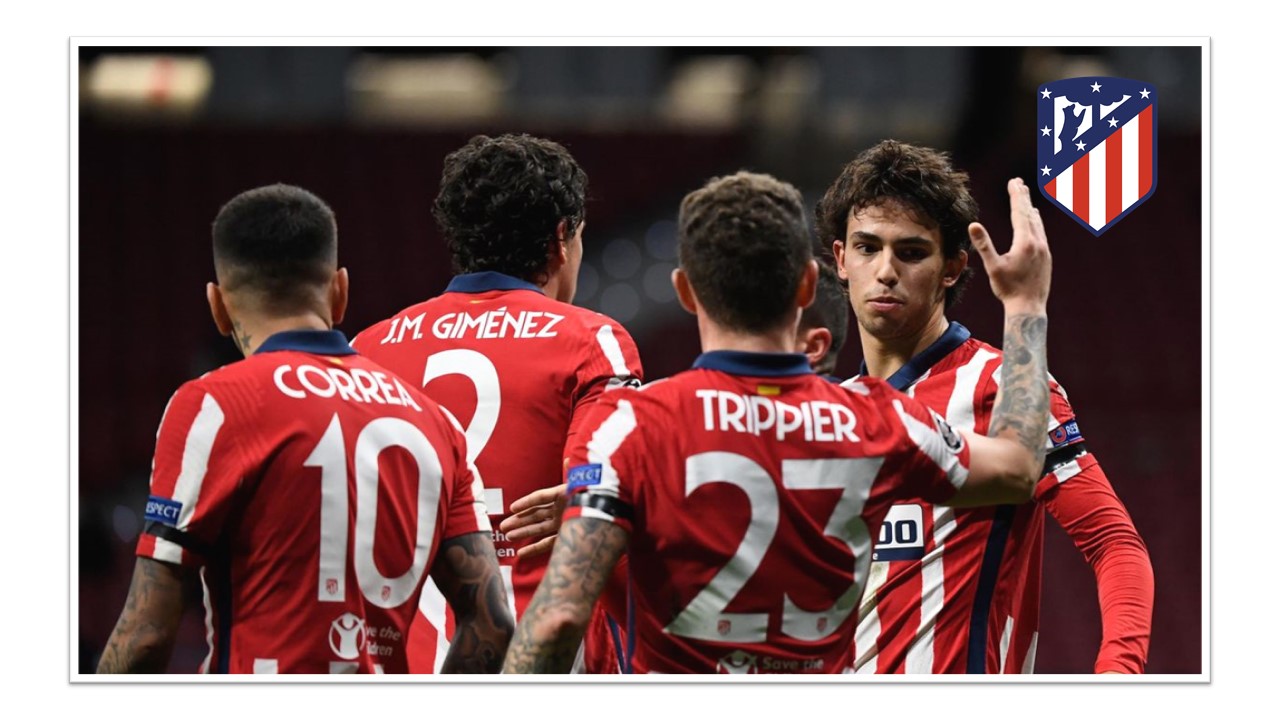 Athletico Madrid are unstoppable this year. here's why
---
Cristiano Ronaldo is the most famous sports figure of all time. There are persons who know him from all parts of the world. The global superstar has won everything both individually and as a team including the Ballon d'Or and the UEFA Champions League both five times.
However, in his first initial days, Cristiano Ronaldo was known for his exceptional dribbling skills. He used to get around defenders like they weren't there by displaying many flamboyant tricks.
---
"When Ronaldo gets the ball, you can just leave him to it while he beats player after player."
-Ryan Giggs
"There are some things Ronaldo can do with a football that makes me touch my head and wonder how on earth he did it."
-Luis Figo
However, in recent times Cristiano Ronaldo has changed or should I say adapted himself. He still scores amazing goals and lots of them but he doesn't dribble like he used to. Let's look at some of the reasons why that might happen.
1. Playing style at Real Madrid
Manchester United plays in the Premier League where players are expected to take 1v1 and beat their defenders to score a goal or to create chances. However, Real Madrid plays a completely different style of football. Real Madrid believes in a play of passing which involves lots of players and a goal scorer at the end of the play which Cristiano Ronaldo has adapted himself to be.
---
2. Because of his age
No matter how fit Ronaldo is at the moment, he still cannot prevent himself from ageing. With age, the risk of injuries become significantly higher, especially if the player is inclined to do flamboyant tricks and take long runs along with the wings. This is another great example of how Cristiano Ronaldo has adapted himself to his changing body without affecting his performance on the pitch.
---
3. 2014 injury
Cristiano Ronaldo suffered a horrific knee injury in 2014. Such injuries normally require a rest period of one year which Cristiano didn't take. Because of his immense fitness, the injury didn't affect his performance on the pitch. He suffered another horrific injury in the Euro finals of 2016 which must have made him cautious about his knee. However, his passion and love for football is second to none and he is still going strong.
---
4. He doesn't need to
Cristiano Ronaldo was phenomenal for his entire career but his later days at Real Madrid were truly inhuman. He was consistently scoring goals for fun. He didn't really have the need to dribble anymore because of the players around him( Kroos, Modric, Marcelo, etc). he changed his role to a striker who had the license to roam free. He still could beat anybody in the air and also hit the target on will. He gave up on dribbling to focus more on scoring goals and staying fit.
---
---
More news from Abhiraj Dhar